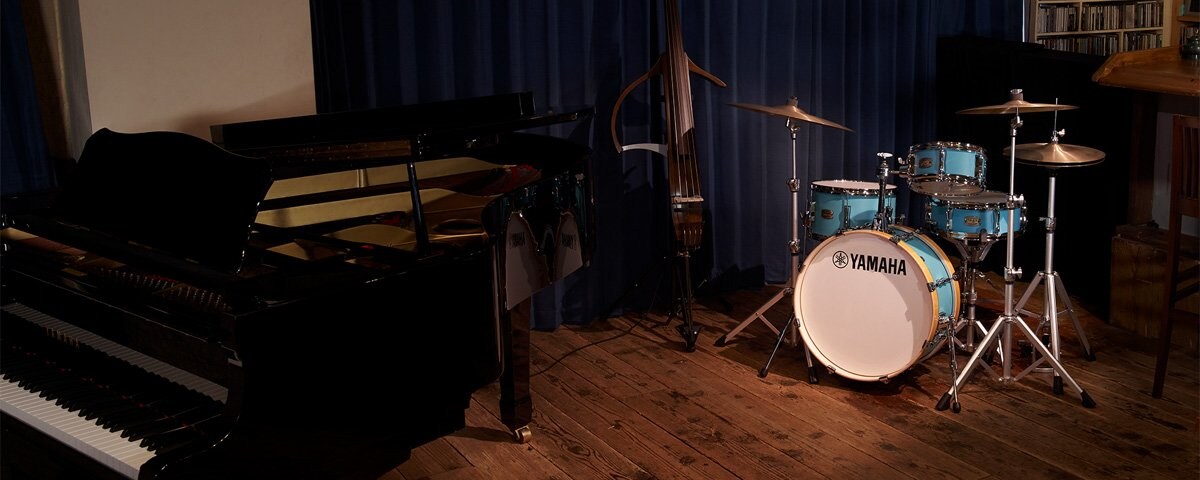 Hip is Where You Find it!
A compact Stage Custom kit using the 100%birch shells that have become synonymous with Yamaha drums. A shallow bass drum measuring 20 x 8 inches supports the bottom-end of the band and keeps the overall setup compact. The floor tom is also equipped with snares to allow for use in a variety of different kinds of music.
Die angezeigten Farben und Ausführungen können von den tatsächlichen Produkten abweichen.