Body depth and Bracing pattern
The medium-jumbo body CPX delivers an open, modern tone with powerful, rich low-end, smooth, delicate highs, and sweet mids. Non-scalloped X-type bracing ensures a strong, rich acoustic tone that remains clear and usable on stage.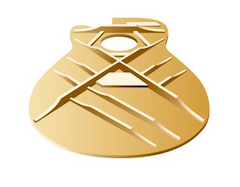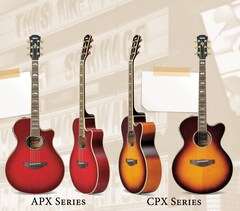 CPX Soundhole: Round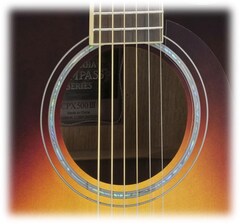 CPX's conventional round soundhole focuses the midrange, while controlling bass, for a direct, powerful sound.

Electric system : SRT system for CPX1200II and CPX1000
Using advanced Digital Signal Processing and real-world insight into audio technology and recording techniques, Yamaha have developed SRT – a pickup and preamp system capable of delivering an amazingly natural, studio-quality acoustic guitar tone.
Sounds that were, until now, only attainable by professional recording engineers using expensive vintage microphones in world-class acoustic spaces are now easily recreated by any player, on stage or in the studio.
SRT does not artificially create a guitar tone, rather it creates a faithful reproduction of the other elements that make up a great guitar sound – the subtle ambience of the real space between instrument and microphone, the characteristic EQ voicing of a great sounding vintage mic, the different resonances captured when you move a mic around a guitar.
And because SRT uses your guitar's natural tone as a basis for this process, the result is phenomenally realistic and full of the acoustic character of your guitar.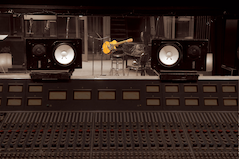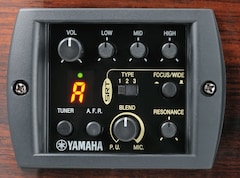 Electric system : ART system for CPX700II
A.R.T. pickup is designed with a multilayer structure consisting of six layers of different materials.
Because the pickups are fitted directly beneath the top board, body resonance of the guitar is faithfully reproduced.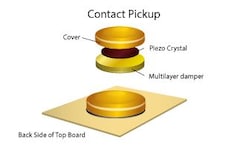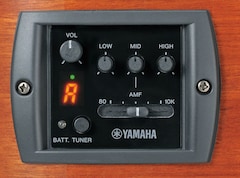 Electric system : Piezo pickup system for CPX500III
This pickup uses individual elements for each string to give an ultra-clear, ultra-wide bandwidth signal with far better dynamic response and tonal accuracy than a regular, ribbon-type piezo pickup.