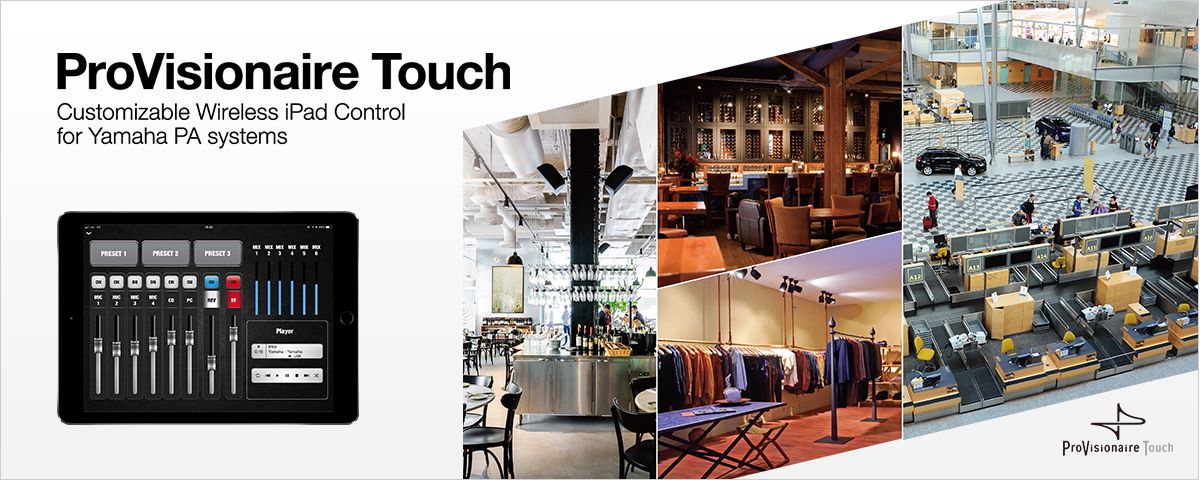 An Intuitive Approach to Designing Flexible Controllers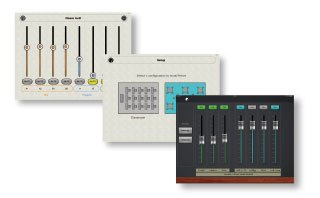 Microphone and CD player volume faders, microphone ON/OFF switches, photos, and other widgets can be freely arranged on the design page.ProVisionaire Touch provides an easy, intuitive way to create original touch controllers that are ideally configured for the target installation. Multiple design pages are available so that different control panels can be provided for different audio zones and/or users, with presets and parameter settings optimized for each.
User Level Access Control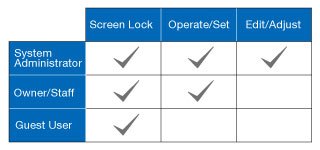 Access to the control panels and design pages is controlled by three passcodes for maximum security as well as operating convenience. 1: Pass-code for screen lock: To avoid the miss operation 2: Pass-code for power user: For advanced user to move to special page(s) 3: Pass-code for administrator: For the contractor to design control panel
File export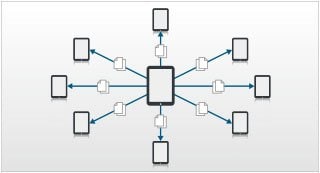 Completed control panels can be exported as data files. Exported data files can be saved and later used as templates when creating control panels for multiple iPads at the same installation,* or when setting up ProVisionaire Touch for a different installation. * Up to 8 controllers can be assigned to a single MTX/MRX system.
Remote Control from Input to Output
Since MTX/MRX devices are controlled via Wi-Fi, the tablet device can be mounted on a wall or other fixed surface, or used handheld for maximum remote control freedom and convenience. It is also possible to control ON/OFF switching of XMV series power amplifiers connected to the MTX/MRX series unit via YDIF or Dante, for example, providing basic control of the entire system from input to output.